Disclaimer
The following article is for informational purposes only, It is not intended to provide tax, legal, or accounting advice. You should consult your own tax, legal, and accounting advisors before engaging in any transaction.
OnlyFans & Taxes: A Newbies Guide
If you're just starting out and you don't know the first thing about taxes…
The most important things to understand: 
You WILL have to pay taxes as an OnlyFans model

You WILL have to do this yourself (or hire an accountant)

It is NOT automatic

Again:

OnlyFans does NOT withdraw taxes from your pay

Save 20-30% of your earnings to cover your tax bill

Save ALL receipts, both offline and online
Yes, set aside at least 20-30% of your earnings to start with because you WILL have to pay tax on this income.
Note: OnlyFans counts as self-employment from a taxation point-of-view. 
Taxable Expenses
Depending on the specifics of your local laws, a whole bunch of things can be written off as a tax expense.
This means that you can claim back tax, which may be up to 50% of the item cost… if you file it as a business expense.  
So, keep ALL of your receipts!  
What kind of stuff can you (potentially & partially) write off as a tax expense?  
props   

lighting accessories

sex toys 

gym fee 

beauty treatments 

lingerie 

an Airbnb used for filming 

some of your RENT if you film where you rent… 

and more…
Here's how it works:
If 25% of the time you use the internet is for OnlyFans, then you can write off 25% of your internet bill as a business expense.
It's business vs. personal use.
You can do the same thing for a phone bill, RENT and so on.
Again any equipment you purchase for OnlyFans… the same principle applies with business vs. personal portion for things like cameras, props, and so on. 
The main "guideline" is that the expense has to be "ordinary and necessary" for your business.  
But "ordinary and necessary" can mean a lot of things to a good accountant.
Keep track of all of your potential expenses in a Google Sheet and find a good accountant to help you out from there.
How a good accountant can make you money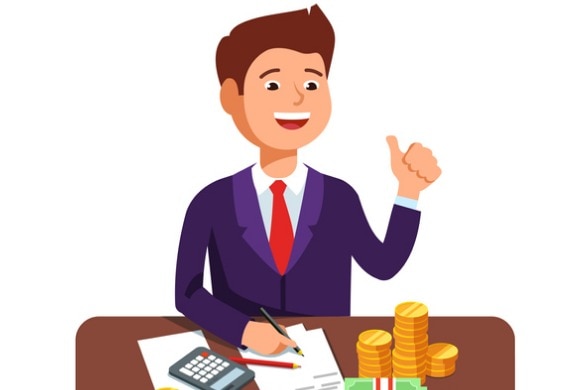 If you're earning a decent amount of dough… you've got the basics down and you've got a good few subscribers – then finding an amazing accountant can make you a LOT of money… mainly because of the business expense stuff outlined above.
Don't worry about being an OnlyFans model. 
Any good, professional accountant will not care.
And you don't even need to disclose that information, you can simply say that you are a Specialized Content Creator. 
Finding a great accountant
Any real-life connection (friends & family) you have should be your first choice.
Ask them to recommend an accountant.
Failing that:  recommendations from others in the adult business is your best bet.
You'll want an accountant who won't judge and one that is familiar with self-employed people – experience in adult business stuff is a plus too. 
Reach out to other models on Twitter, IG, OF, etc., and ask for recommendations.
How to screen for good accountants:
Ask about:
The fee structure for return preparation only (i.e. you do the books yourself) 

The fees for bookkeeping and prep

Can you have some customer referral contacts
If you can't get any good recommendations from other OnlyFans models then (if you're in the USA) you can search your State CPA directory or board of accountancy. 
Find three or four in your area and start interviewing.
Do you have to hire an accountant?
No, you don't.
But depending on where you live filing taxes can be a massive headache.
So a good accountant can:
Save you time & frustration

Make you money